Pastor Kevin is a Norfolk native and has been married to his wife Lauren since 2002. They have 5 kids together and are strong advocates for adoption. They attended college at ODU and served on the mission field in Venezuela for 2 years before helping relaunch CrossRoads Church in 2005. They have a heart and passion for the city of Norfolk. Kevin is attending seminary at Southeastern Theological Seminary and serves on multiple boards throughout the city – the University Chaplains Association at ODU, The Globe House at ODU, and Renaissance Movement Music just to name a few. He has a passion for people and is a community gatherer that leads multiple networking groups.
Cheryl recently completed her Masters of Divinity at Regent University and has had more than 20 years experience leading worship and building creative ministry teams. Her desire is to help others grow deeper in their love for God by facilitating Spirit-led and Scripture-rich environments for people to encounter God. Before moving to the U.S. in 2016, Cheryl served full-time at a church in Singapore and was regularly involved in national worship events, collaborating with churches from all over the nation. She has also ministered to and equipped worship teams in various parts of Asia and the U.S. and has a heart to see the nations worship. Originally from Singapore, Cheryl, and her husband Jasper, along with their 3 kids, now live in Norfolk, VA.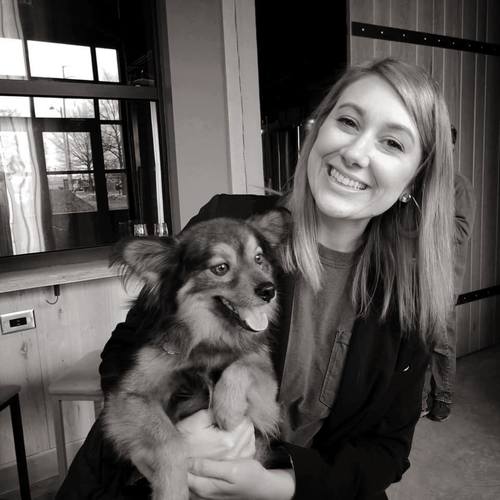 Cassie was born and raised in California. Her heart is to see people come to know God, and to deeply know Him. She loves the Church, and lives to serve the Church. She graduated from Regent University with her BA in Ministry. Cassie is excited about everything that God is doing here in the city of Norfolk, and feels blessed to join in on the ministry of reconciliation that is taking place at CrossRoads. She is extremely passionate about raising up the next generation of Christians, and seeing the Kingdom of Heaven come to Earth.
Creative and Communications Director
Stacie was born and raised in Danville, VA. She attended Sweet Briar College and graduated with a BS in Psychology. She also received her Masters in Human Services: Marriage and Family Counseling from Liberty University. Stacie did the World Race (11 countries in 11 months) in 2015 and continued on to the Center of Global Action with Adventures In Missions in 2016. She recently moved to the Norfolk area and joined the CRC staff team in 2017. She married her best friend on May 4th, 2019 and they live in nerd paradise with their two dogs. Her calling is to intentional create environments to counsel people and help them feel heard, seen, and loved.
Ashley grew up on the West Coast (Seattle, LA, San Diego) and married a Naval Flight Officer who brought her to Norfolk in 2008. She has a Masters in Accounting from the Univ. of Southern California (Fight On!) and was a CPA prior to starting a family.
Youth and Outreach Director
Charlie is a Chesapeake native who graduated from Regent University with a Bachelor's degree in Theological Studies, and is currently pursuing his Master's of Divinity from The Southern Baptist Theological Seminary. He has served numerous ministry organizations through his undergraduate years, serving with Campus Ministries at Regent as a leader of their discipleship program, as well as serving in worship leading capacities in his church communities. He and his wife Olivia reside in Ghent and share a passion to reach the lost, and see young Christians firmly established in their relationship with Jesus Christ.
Randy Heard was born in Honolulu, HI and grew up in Augusta, GA. He came to VA in 2011 with his family. He then attended Old Dominion University and recently graduated with a Bachelors in Philosophy with a concentration in Religious Studies. While in College, he served as a campus leader for Cru (Campus Crusaders for Christ) and also was CrossRoads's summer intern before joining the team as a full time employee. He is passionate about serving others and engaging with tough questions about faith and religion. He married his high school sweetheart Phoebe Heard on July 20th 2019. She is a NICU nurse at Norfolk's CHKD.
Nigel "Legin" Anderson is a proud family man, hip hop artist and speaker who shares how the reconciliation of the gospel triumphed over his fatherless background to restore his future. On stage, Nigel goes by Legin, Nigel spelled backwards, meaning that Christ reversed his life completely. He has traveled the U.S, U.K. and Africa doing concerts, missions and speaking. Nigel has attended CrossRoads Church since 2013 where he serves as Creative Visionary and works closely with Pastor Kevin on messaging and more for the church. He is also on the preaching team and speaks monthly. Nigel, his wife Tia, and their two children, reside in Norfolk, VA.
Buddy Program Coordinator
Victoria grew up as a ranch kid in West Texas but has fallen in love with the Hampton Roads area. She is married to her favorite adventure buddy, Kiefer. Victoria attended Liberty University where she majored in Psychology. She has worked with special needs individuals since high school where she began working in a equine therapy environment. She is passionate about loving kids of all shapes, sizes and abilities and showing them Jesus.
Tidewater Park Elementary Coordinator
Founder and Director of the Entrusted Network
Lauren co-founded the Entrusted Network with her husband, Kevin, in 2016. The Entrusted Network works to raise awareness, provide support, and build community surrounding foster care and adoption locally and around the world.
Lauren has a B.A. in English, has been a high school teacher, an overseas missionary to Venezuela, a pastor's wife, a mom, and an advocate for vulnerable children and the families that care for them. She and Kevin have 5 children, both biologically and through adoption. Lauren enjoys meeting with families, agencies, churches, and community partners to find out where the needs are and work to resource those needs.
Faith works with international students in the city of Norfolk by befriending and serving them while they are in the US attending college. If you are interested in reaching international students, she would love to hear from you!
Katie is coming on staff in Norfolk where she will be serving at CrossRoads as the College Liaison. She works full time for Young Life College at ODU. She is originally from McGaheysville, VA (near JMU). She has lived in Norfolk, VA for six years now where she attended ODU. She loves the city of Norfolk and is so excited to be serving in this capacity. In her free time she loves hanging out with her friends, grabbing tea, and going to the beach!