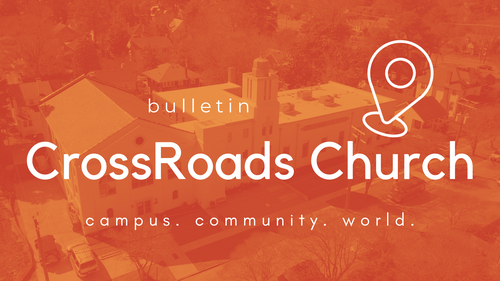 Songs Played Today:
Raise A Hallelujah
See A Victory
WayMaker
What A Beautiful Name
How Great Thou Art
Battle Belongs
Doxology
Life Groups are designed to help you build relationships with a smaller group of people within the church community that can journey with you through daily life.
Click here
to get connected to a Life Group!
Meet your new digital discipleship resource. You now have free access to thousands of video Bible studies and supplemental materials for study individually and with groups of any size.
Click here for free access!
A watch party is a private gathering in a home facilitated by an individual hosting friends and family by invitation. A watch party host is not committing to a weekly gathering, and is not required to work directly with staff at CR, although it is encouraged that watch party hosts check in with their group so that we can have an idea of how to best interact with and serve our online community on Sunday mornings. Contact
Charlie
for more information.
Link to $5 Father Tickets - https://secure.subsplash.com/pay/4jrm05
Link to $20 All Other Tickets - https://secure.subsplash.com/pay/y1z7jm