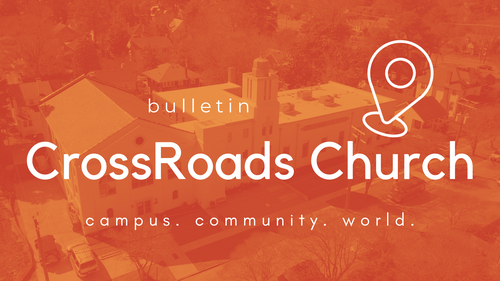 Songs Played Today:
God So Loved
Great Are You Lord
Pour Me Out (Vessel)
The Kingdom Is Yours
Pour Me Out (Vessel)
Our app and new website are live. You can download the app in the Apple or Google Play store by searching CrossRoads - Norfolk.
Meet your new digital discipleship resource. You now have free access to thousands of video Bible studies and supplemental materials for study individually and with groups of any size.
Click here for free access!
The purpose of a microsite is to provide space to connect with God and each other by worshiping along with the main campus via livestream on Sunday mornings. In our current situation as a church, microsites are an option for those of us that would prefer to meet in smaller groups in a communal public space. Leading a microsite includes hosting attendees of the microsite each week at the set location, as well as communicating ministry needs of the site to the CrossRoads staff team as they come about. We encourage you to use these spaces to foster community worship and pray together, and celebrate family living on mission. Join a microsite
here
!
NEST ( Norfolk Emergency Shelter Team) this year is being held at First Presbyterian due to COVID restrictions. They are looking for people to help out for the rest of the NEST Season that goes till the end of March. If you are interested in helping out
click here to sign up
!
Life Groups are designed to help you build relationships with a smaller group of people within the church community that can journey with you through daily life.
Click here
to get connected to a Life Group!
"Starting Point" is a place for people newer to CrossRoads to come and learn about the church, discover how you can get plugged in, and to ask any questions you have about the church. Join us Sunday, January 31st at 4 pm in the Fellowship Hall.
Sign up here
!