For even the Son of Man came not to be served, but to serve...
On any given Sunday when you arrive to CrossRoads, you will see a team of passionate volunteers in their CRC blue or mustard shirts that are there to serve and care for the guests and members of CrossRoads Church. They have found a team that best fits their personality and giftings, allowing them to serve the Lord in a way that is life-giving and helpful.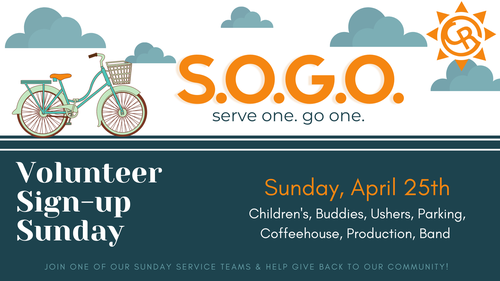 Below are the current areas that we are looking for volunteers on Sunday Mornings!
Ushers, Parking, and Coffeehouse
We are in need of 12 volunteers to join one of these teams. Ushers and Parking serve during one service. Coffeehouse serves before and after 1st Service and beginning of 2nd Service.
Worship & Production Team
Worship Team
We are looking for individuals that can play drums, keys, electric guitar, and bass.
Production Team
We are in need of individuals that can help with soundboard and propresenter.
Infants & Ones, PreK - Twos, and Lead Teachers for 3yr - 5th Grade
We are looking for 14 volunteers to help out on Sunday mornings in the Children's ministry! *9 AM Service Only
We are in need of 3 more volunteers to help out with our Buddy Program in being a one-on-one partner with a child that has a special need.
Questions about volunteering?
We love to clarify volunteering requirements. Please reach out if you still have questions.